Trucking, Transport Logistics, Volume LTL
Do you have a less-than-truckload (LTL) shipment that exceeds four to six pallet spaces, or 8 linear feet of loose product?
Don't pay for a full trailer. Instead, save money and optimize your shipments by paying only for the trailer space you need with our Volume LTL service, which is specially tailored for partial truckloads.
CONTACT US
LTL Consolidation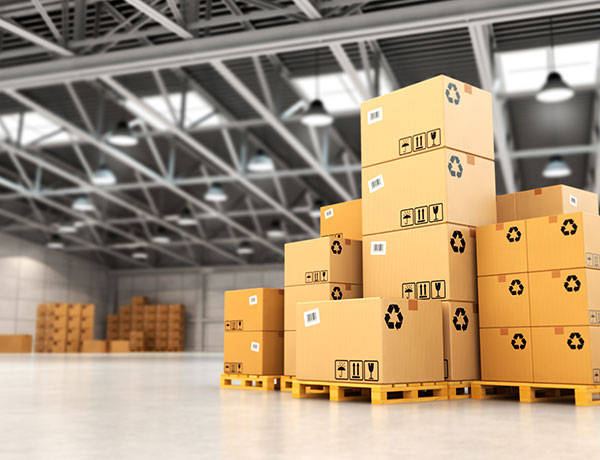 If your cargo is less than the size of a single truckload, there's no point in you hiring a full 48- or 53-foot trailer. Instead, our LTL consolidation services give you the option to order a partial truckload only and pay just for the trailer space you actually need and use.
To save energy, optimize the use of our transportation assets, and keep your costs down, we'll consolidate your cargo with shipments from other customers to fill up the trailer space. That often means our drivers need to make extra delivery stops, but the reduced shipping price usually offsets the slightly longer transit times.
If you're unsure whether LTL consolidation would be a good fit for you, don't hesitate to contact our team. We'll talk you through our available shipping methods and help you find the best solution for your business and your budget.
Direct to Customer
At South Star Logistics, we don't just ensure that your cargo gets from point A to point B, as a distribution and final mile service provider, we personally deliver your LTL shipments direct to the final customer. This helps us shorten the transit time and reduce the risk of damage.
Unlike other transportation companies on the market, we don't use third-party providers for different legs of your cargo's journey. Our drivers will personally deliver your shipments from Southern California to any location in the Continental United States and Canada. No other company can offer this level of control and visibility over the entire shipment process.
Have a Partial Truckload Shipment? Contact Our Team.
At South Star Logistics, we offer a full range of Volume LTL transportation services for all types of dry cargo. We can work with you to devise a flexible, out-of-the-box solution that meets your needs and gets your goods from point A to point B as quickly, efficiently, and cost-effectively as possible.
Contact our team today to learn more about our Volume LTL services and tell us about your cargo shipping needs.
PRICING OPTIONS:
Cubic Feet
Loose product pricing based on the total Cubic Feet of the cargo being shipped.
Lineal Foot
Pricing based on the lineal feet of space occupied within the trailer.
1/4, 1/2, 3/4 and Full Truckloads
Pricing based on the volume of total space occupied within the trailer.
Specialized Requests
Pricing based on specialized handling or transportation requirements
Accessorials
Additional charges and fees may apply to your shipment depending on your service requirements.