Working Hours
Mon-Fri 7AM-5PM
Sat 9AM-3PM
Our Location
14580 Slover Avenue
Fontana, CA 92337
Welcome to South Star Logistics, Inc.
At South Star Logistics, we are an asset-based cargo shipping and transportation logistics company based in Fontana, CA.
We provide Full Truckload, Volume LTL, Cross Docking, Warehousing, Transloading, High Value Services, and more to individuals and businesses at all points of the supply chain, helping them transport dry goods locally within Southern California and across the United States and Canada.
If you need quick, efficient, and hassle-free transportation solutions for your truckload and less-than-truckload shipments, we can help.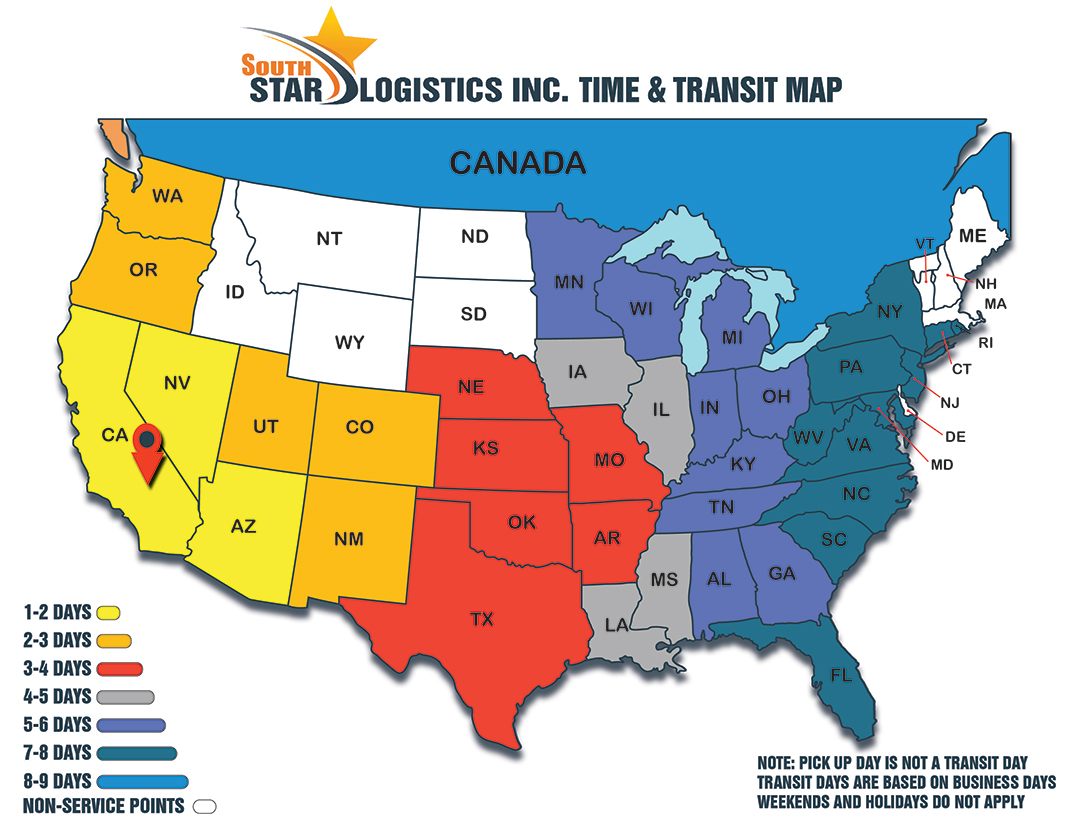 South Star Logistics Volume LTL Transit Times
WE OFFER QUICK & POWERFUL SOLUTIONS FOR TRANSPORT
You depend on fast-paced logistical services to run your business smoothly. When you need a reliable transportation company that will keep your supply chain moving at peak efficiency, it is what we provide at South Star Logistics.
Get a Full Quote

DIRECT TO
CUSTOMER

SOCAL to
Nationwide and Canada

VOLUME LTL
EXPERTISE

World-Class
Services
SERVICES WE PROVIDE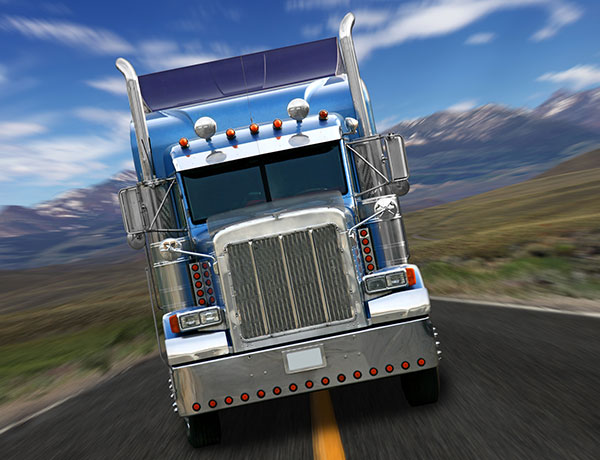 Do you only need to transport less-than-truckload (LTL) shipments?
Our LTL consolidation or truckload consolidation service is an excellent option if your cargo is smaller than the size of a single truck.
Instead of paying for the entire trailer, you pay for the volume you use. To fill the remaining space, we'll consolidate the load with other shipments.
Efficient warehousing and distribution are critical to the success of your business.
At South Star Logistics, we work with strategically located warehouses near major distribution hubs locally in Southern California and throughout the U.S.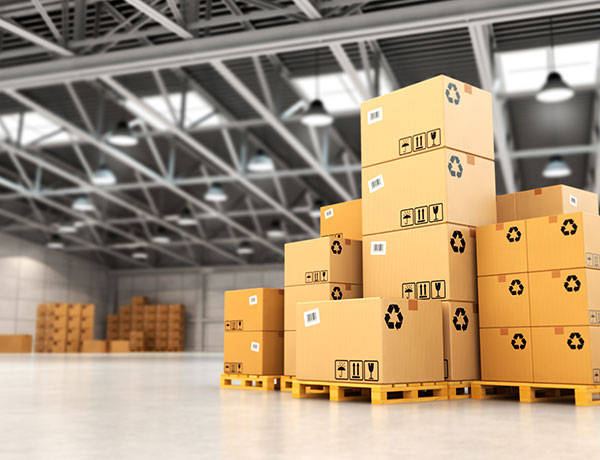 White Glove Service
Let us worry about the transportation logistics of packing, shipping, and unpacking your belongings while you focus on more pressing tasks.
With our white glove moving services, you can rest assured that your possessions will be safe and secure before, during, and after transit. We ship all dry cargo, including fragile and valuable items.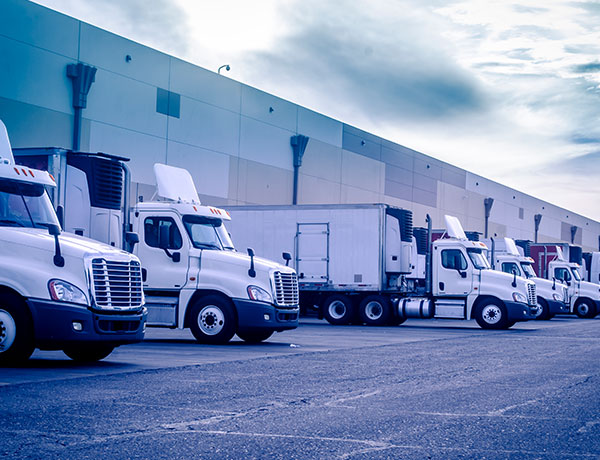 Southstar Logistics can oversee the logistics of full truckload cargo shipments.
With our Full Truckload services, you can have peace of mind knowing that your cargo will be safe, secure, and will arrive at the destination at the scheduled time of arrival.
LOOKING FOR A CAREER WITH SOUTH STAR LOGISTICS?
We're a growing company as experts in asset-based trucking logistics.
Get started and apply today!
APPLY NOW
OUR CORE VALUES
COMMITMENT
SERVICE
EXCELLENCE
Reliable transport services in California and across the United States, and Canada is what I need for my businesses, and South Star Logistics delivers the services that I need. Great company!

The experts at South Star Logistics have the experience and knowledge to ensure that my shipments are picked up and delivered on time and without any concern. Highly recommended!!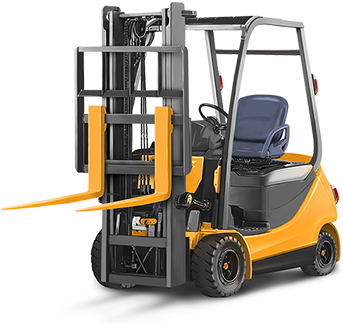 LOADS DELIVERED PER YEAR
At South Star Logistics, we work with strategically located warehouses near major distribution hubs in Southern California and throughout the U.S to transport thousands of deliveries per year.
MILES PER YEAR
South Star Logistics deliver truckloads and less than truckloads of dry goods across the US to the lower 48 states, accumulating millions of miles per year.
TONS OF GOODS
Tens of thousands of tons delivered per year of High-value items, equipment, electronics, or anything you need to transport across the country, we have you covered!
---
SATISFIED CLIENTS EVERYWHERE!
We provide world-class services to our clients that are looking to move freight across the country or improving landside shipping strategies.